Sponsored: University of New Orleans holds gala | Sponsored: UNO
The University of New Orleans has started 2023 on a positive note with a celebration of some of its most ardent supporters and a reflection on the school's positive momentum.
The second UNO Hall of Distinction gala took place January 21St at the NOPSI Hotel to honor individuals who have had a profound effect on the university and the city of New Orleans. This year's honorees were Donald T. "Boysie" Bollinger, Ruby Bridges, Dr. Raphael Cassimere Jr., Ellis Marsalis (posthumously), Norma Jane Sabiston (posthumously) and Dr. Robert A. and Lori Savoie.
"This event is a way to honor them and thank them," said UNO President John Nicklow. "Whether they are alumni or not, they support the university because they know we are building a generation of future leaders. To have people of this caliber want to be involved with the university shows that UNO matters tremendously to the city and the region."
Bollinger, chairman and CEO of Bollinger Enterprises LLC, also lends his name to UNO's Boysie Bollinger School of Naval Architecture and Marine Engineering, one of the few such schools in the nation. As someone who has been involved with Louisiana higher education for years, Bollinger said he has been consistently struck by the way UNO provides a path forward for non-traditional students or those who might otherwise not be able to pursue a college degree. He also noted that this has led to numerous benefits for companies in the region, including his own.
"We have had many engineers come to work for us after graduating UNO and they are always ready to hit the ground running," said Bollinger. "It's been exciting to see UNO gain prominence nationally with the School of Naval Architecture and Marine Engineering because there are so few of those in the country. UNO is producing engineers and other professionals who are extremely qualified, which is a blessing to local companies. It's wonderful to have such a strong asset right here in the community."
Bollinger said he is impressed and enthused to see UNO growing as an educational asset with Next is Now, a $50 million campaign that launched in fall 2022. More than $30 million has already been raised for Next is Now, which is centered around the pillars of investing in students, academics, infrastructure and high impact research.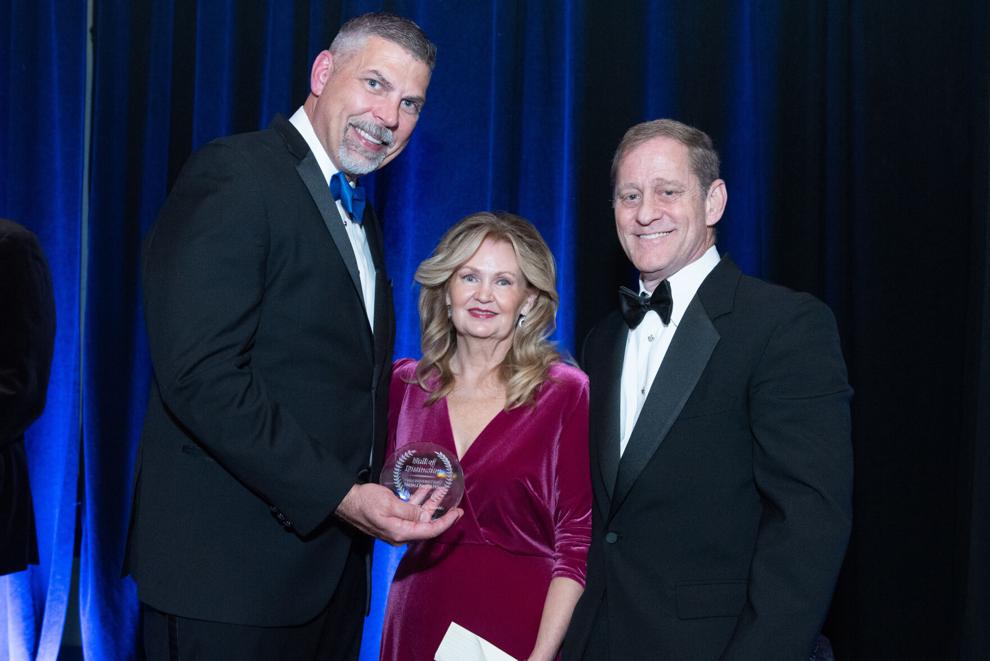 "I think that under President Nicklow's leadership, you're seeing UNO raise money that can be invested in programmatic areas that will benefit students now and in the future," he said. "That's exciting to see. He's done a great job and I'm proud of him and where the university is headed."
Throughout her life, Sabiston was known as Miss UNO. She earned a political science degree from the university before launching a three-decade career in politics as a strategist, consultant, political director and Congressional chief of staff, as well as serving as president of the UNO Alumni Association. Although Sabiston passed away in 2020, her impact is still felt among those she influenced.
She was a passionate mentor to hundreds of young high school and college students who went through the Louisiana Youth Seminar. She influenced the lives and careers of hundreds of professionals in our state because of that," said former US Senator Mary Landrieu, a longtime friend of Sabiston. She was also a mentor to many young staffers in Washington, both Republicans and Democrats. She was also one of the first female chiefs of staff in the US Senate, which puts her in the vanguard of women holding leadership positions in national politics."
Landrieu said Sabiston's induction into UNO's Hall of Distinction "would mean everything to her."
"She just loved UNO. She loved the way the University of New Orleans provided opportunities for so many local students to advance their careers and build successful lives," Landrieu said. "She felt like the University of New Orleans really contributed to her growth and the professional opportunities that came her way, and she did everything she could to help the university continue that very important mission."
The other 2023 UNO Hall of Distinction honorees are:
Ruby Bridges, a civil rights icon, activist, author and speaker. At age 6, she was the first Black student to integrate William Frantz Elementary School, which initiated the desegregation of New Orleans public schools.
Dr. Raphael Cassimere Jr., a UNO professor emeritus of history and the university's first Black instructor. He earned his bachelor's and master's degrees at UNO and taught at the university for more than 35 years.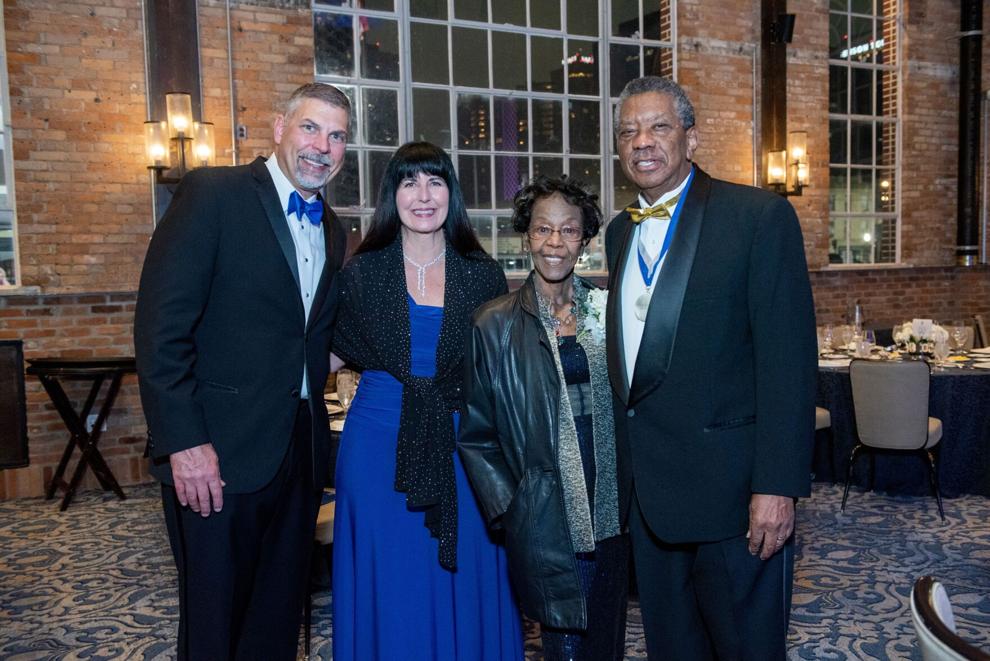 Ellis Marsalis: A former UNO professor of music and founding faculty member of its jazz studies program. Marsalis also established a program to pair UNO jazz students with professional musicians, which continues to this day.
Dr. Robert A. and Lori Savoie: Dr. Robert A. Savoie is a successful businessman and earned his doctorate from UNO in engineering and applied science. UNO's Robert A. Savoie College of Engineering is named in his honor. He is also co-chair of the Next is Now campaign. Lori Savoie is an active civic leader throughout New Orleans.
"The event is a reflection on the progress the institution has made and the role these individuals have played in it," Nicklow said. "It's a time to recognize the university's momentum and then turn around and build on it. I always walk away with an incredible amount of pride and inspiration that I will use to see what is next for UNO."
For more information, visit nextisnow.uno.edu.